Who are we?

We are Inspire a Nation Business Mentoring and we are an elite training, coaching, and mentoring company that specializes in helping "insurance agents" around the globe to grow their business.
We utilize an online, fully automated, 24 X 7 acces Video and Document Library to deliver short, comprehensive, over-the-shoulder type training to our members and provide checklists, scripts, email templates, forms, and more.
Here is an example of our video training:
In addition, a member is authorized a 60 Minute one-on-one video, accountability and mentoring implementation session with an IAN mentor. This one-on-one web session is a critical piece of the overall mentoring program and allows us to fully train the agent and their staff on specific processes and tasks.
Who do we work with?
The marketing methods and processes that we've created and mastered for insurance agents produce almost a $Billion annually in new and renewal sales.

Many of the top Insurance Agencies in America use our processes and tools to help grow their agency.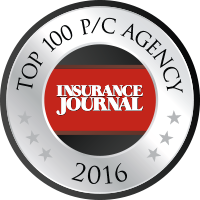 Not sure if your agency needs help? Simply answer the 5 questions below.
Q1. Does your average new staff hire stay with the agency less than 1 year? If yes, your agency is broken.
Q2. Does the agency staff maximize customer events such as endorsement requests, reported claims, new customer follow-up contacts, policy reviews, and even rate increase conversations as opportunities to x-sell, up-sell, drive referrals, gather testimonials, and drive retention? If not, your agency is broken.

Q3. Does your pay plan include any consequences for staff not following the established agency processes and conversations? If not, the agency is broken.

Q4. Does the agency staff fully utilize the automation and technology that is available to them? If not, the agency is broken.

Q5. Does the agency consistently perform the prospecting and marketing tasks necessary to reach your weekly and monthly sales goals? If not, the agency is broken.
Inspire a Nation was started because our president was sick and tired of all the b.s. that was being served up to insurance agents as "the best marketing tools or services available." Insurance Agents need to get back to the reality of operating an insurance agency.
The reality is that there are 5 Best Insurance Prospects and 21 Core Processes and Tasks that must happen in an agency if you want to be a top level agency and you and your team need to master them.
The 5 Best Insurance Prospects are:

Your Current Customers;
Referrals from your current customers and other professionals that refer you;
Prospects that have shown an active interest in your product or service by: performing an online search, requesting a quote, attending a presentation such as a webinar or live event, signing up for a newsletter, downloading material from your site, etc.,
Prospects that bought your product in the past such as former customers of yours or another agency;
People that have a possible upcoming need for your product or service such as: x-dates, new home buyers, new movers, new baby in the house, etc.
Your primary marketing goal is to engage them by using marketing methods such as email, SEO, social networking, telemarketing, postal mail, text messaging, etc.
This is reality and the more time and money you waste on gimmicks instead of core marketing, prospecting, and core agency processes, the further behind your competition you fall.