Who are we?

We are Inspire a Nation Business Mentoring, America's leading Insurance Agent and small business coaching and mentoring experts.
Our expertise is in helping two specific types of businesses: Insurance Agents and Small Business Owners with less than five full-time employees.
What do we do better than any other coaching and mentoring company?
We take you by the hand and shorten the learning curve by giving you an exact weekly schedule to follow, along with step by step videos, picture based job aids, written instructions, and one-on-one web coaching.
Inspire a Nation Business Mentoring is the perfect alternative to the high priced, flashy sales pitch, low value, insurance agent and small business owner coaching programs that are popping up all over the internet.
Even though everything you need is available online 24 x 7, we understand that there are times when you need a one-on-one conversation, accountability session, and a deep-dive discussion with your coach or mentor, so a monthly or biweekly one-on-one phone or web based mentoring session is included in your membership.

We help you set up every aspect of your business including your website, your online marketing, your prospecting and marketing campaigns, your mobile technology such as text messaging and free and low cost mobile apps, social network marketing, and we teach you how to set up a use a customer and prospect database in your business. In other words . . . we leave no stone unturned.

Don't have the automation and technology you need to maximize results in your business? Some membership levels come with a free monthly subscription to our state-of-the-art Data and Marketing Super Center CRM
We will teach you how to find more customers at a lower cost, even with all the distractions and options available to consumers today.
We know that money, time, and technology are often the limiting factors in growing your business, so we eliminate those headaches by identifying and teaching you low-cost ways to market and prospect for new customers, we give you a 24 x 7 video and document library along with step-by-step instructions and guidance so you don't waste time trying to learn new technology and processes.
We identify and recommend the best low-cost, high efficiency technology and online tools to use in your business.
An important lesson that we have learned in our many years of coaching and mentoring is "The further you move away from easy, effective, and efficient processes, the more critical and negative you become about business and life in general."

Who do we work with?
The marketing methods and processes that we've created and mastered for insurance agents produce almost a $Billion annually in new and renewal sales.

Many of the top Insurance Agencies in America use our processes and tools to help grow their agency.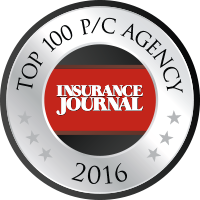 Not sure if your agency needs help? Simply answer the 5 questions below.
Q1. Does your average new staff hire stay with the agency less than 1 year? If yes, your agency is broken.
Q2. Does the agency staff maximize customer events such as endorsement requests, reported claims, new customer follow-up contacts, policy reviews, and even rate increase conversations as opportunities to x-sell, up-sell, drive referrals, gather testimonials, and drive retention? If not, your agency is broken.

Q3. Does your pay plan include any consequences for staff not following the established agency processes and conversations? If not, the agency is broken.

Q4. Does the agency staff fully utilize the automation and technology that is available to them? If not, the agency is broken.

Q5. Does the agency consistently perform the prospecting and marketing tasks necessary to reach your weekly and monthly sales goals? If not, the agency is broken.